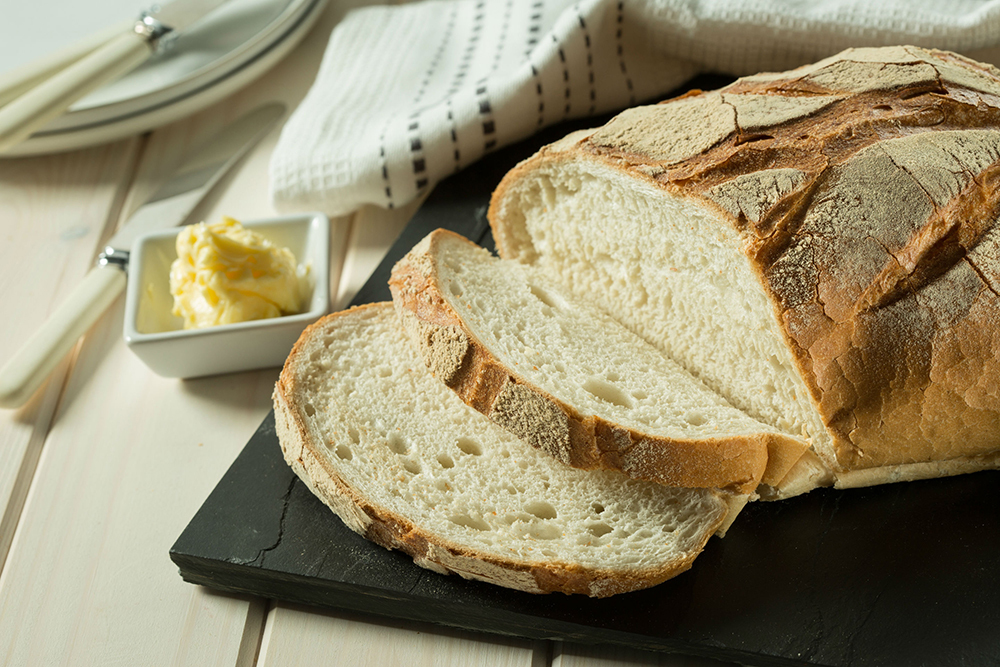 Ingredients
Click
to Add/Remove item to your
Shopping List
Macphie Bread Concentrate Make-Up Instructions
Email Recipe
Download Recipe
Print Recipe
Macphie Bread Concentrate is a powder concentrate for the production of wide range of top quality white and brown crusty/oven bottom bread and rolls. Macphie Bread Concentrate can also be used for the production of delicious Ciabatta bread.
Method
Use water tempered to give final dough temperature of 27ºC (80ºF).

Conventional Mixer - 10-15 minutes on middle speed.

Spiral Mixer - 2 minutes on slow speed and 6 minutes on fast speed.

High Speed Mixer - 2-3 minutes (11 watt hours) per kg of dough.

Prove rolls at 40ºC(104ºF) R.H. 85% for approximately 30-40 minutes.

Bake at 230-250ºC (450-480ºF) for 25-30 minutes (and steam for crusty varieties).