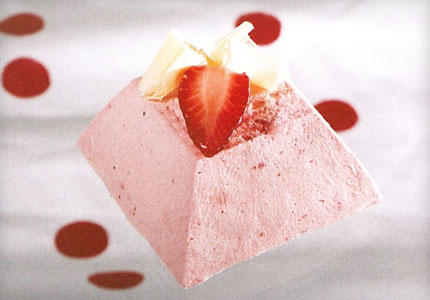 Ingredients
Click
to Add/Remove item to your
Shopping List
Alaska-Express Strawberry
Email Recipe
Download Recipe
Print Recipe
Powdered fresh cream stabilizer with freeze-dried strawberry fruit pieces.
Safe and efficient in use, Freeze and cut stable, Intense strawberry flavour, High content of fruit pieces.

Method
For cream tortes, slices, desserts, Swiss rolls, omelettes etc. Usage ratio: 200 g ALASKA-EXPRESS STRAWBERRY 250 g water 20°C 1000 g whipped fresh cream.