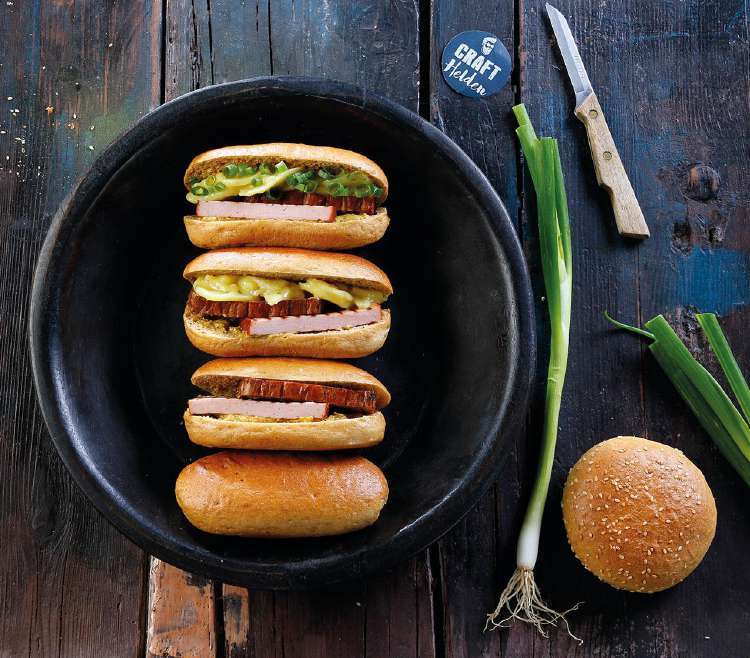 Ingredients
Click
to Add/Remove item to your
Shopping List
Artisan Malt Hot Dog Buns using IREKS Craft Malt
Email Recipe
Download Recipe
Print Recipe
IREKS Craft Malt is an Aromatic malt blend for individual malt baked goods. Try out this recipe for delicious artisan malt hot dog buns.
Method
Mixing time: 2 + 8 minutes

Dough temperature: 26° C – 28° C

Bulk fermentation time: approx. 10 minutes

Scaling weight: 1.600 kg/30 pieces

Intermediate proof: approx. 15 minutes

Processing: long-shaped

Final proof: approx. 90 minutes

Baking temperature: 260° C, giving slight steam

Baking time: approx. 8 minutes

Instructions for Use

After the intermediate proof, divide the balls, mould round and allow to relax briefly. Mould the dough pieces long by hand, place on greased trays and allow to prove. At full proof, allow the upper surface of the dough pieces to dry a little and subsequently load, giving slight steam.

Tip

If possible, special trays should be used for hot dog buns.