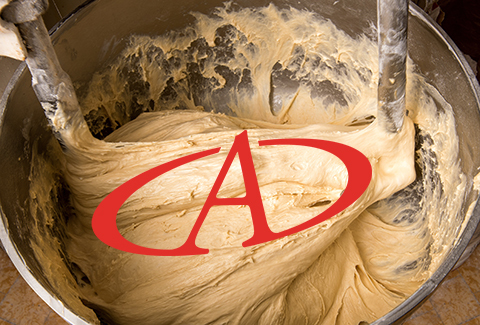 Ingredients
Click
to Add/Remove item to your
Shopping List
Email Recipe
Download Recipe
Print Recipe
Method
Dissolve the yeast in the cold water, then add to all the other ingredients (Except the Sovereign pastry margarine)

Mix for 3 minutes on medium speed.

Roll the dough out then cover half of the dough with the Sovereign Pastry margarine. Fold over the remaining dough to cover all the margarine.

Give the dough 3 half turns.

Pin down to 15mm, cover with plastic, then rest in the fridge/freezer for 20 minutes.

After 20 minutes rest, proceed to finish as required.