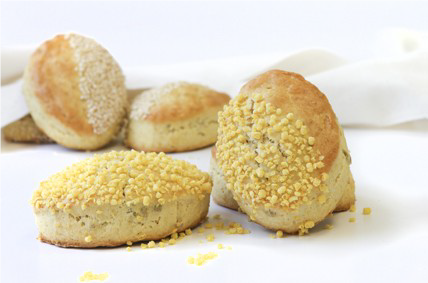 Ingredients
Click
to Add/Remove item to your
Shopping List
Easter Scones using IREKS Corn Bread Mix
Email Recipe
Download Recipe
Print Recipe
Method
Mix all the dry ingredients together for one minute.

Then add the milk and mix for a further 2 minutes until the liquid has been absorbed. 

Roll out the dough to a thickness of 10-12mm and cut with an egg-shaped cutter. 

Place on baking trays and bake at 200°C for approximately 15 minutes. 

IREKS Corn Bread Topping can be used to decorate and add texture. California Raisins can be added if desired – quantity of addition up to 25%.