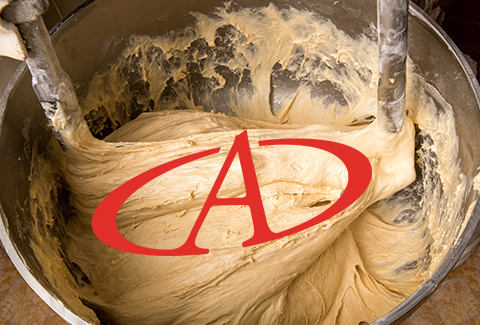 Ingredients
Click
to Add/Remove item to your
Shopping List
0.32 kg

0 lbs 11 oz kg

Black Treacle

0.2 kg

0 lbs 7 oz kg

Eggs

1.035 kg

2 lbs 5 oz kg

Flour

0.001 kg

0 lbs 0 oz kg

Bicarbonate of soda

0.002 kg

0 lbs 0 oz kg

Ground Ginger

0.03 kg

0 lbs 1 oz kg

Mixed Spice

0.014 kg

0 lbs 0 oz kg

Ginger Crush
Email Recipe
Download Recipe
Print Recipe
Method
Cream together the SOVEREIGN AV Cake Margarine, Sugar, Syrup and Treacle for 5 minutes on medium speed.

Add the egg on slow speed over 2 minutes.

Add the flour, soda and spices on slow speed, scrape down well.

Add the Ginger Crush and mix, then stream in the milk over 3 minutes and mix until clear.

Deposit the batter onto a 30 x 18 baking tray.

Bake at 180°C/360°F for approximately 45 minutes.

When cool finish with warmed fondant and Ginger crush mixed together.

When cool finish with a suitable cream topping.