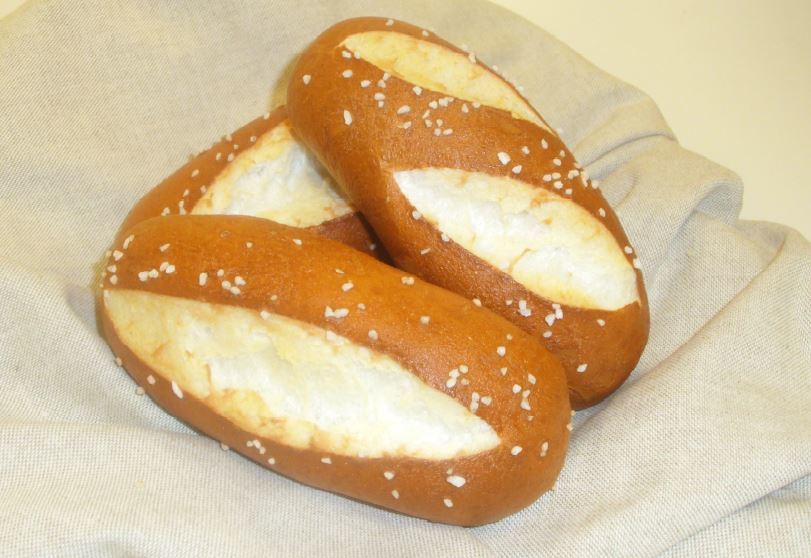 Ingredients
Click
to Add/Remove item to your
Shopping List
Gluten Free Soft Pretzel Sticks Using IREKS Singluplus Roll CCF
Email Recipe
Download Recipe
Print Recipe
Method
Mixing time: approx. 2 + 6 minutes

Dough temperature: 26° C

Bulk fermentation time: none

Scaling weight: 0.070 kg

Intermediate proof: none

Processing: soft pretzel sticks

Final proof: 45 – 50 minutes

Baking temperature: 230° C, dropping to 200° C

Baking time: approx. 18 minutes

Scale the dough, process as soft pretzel sticks and allow to prove. After the final proof, dip the dough pieces into lye, cut long, sprinkle with pretzel salt and bake immediately.