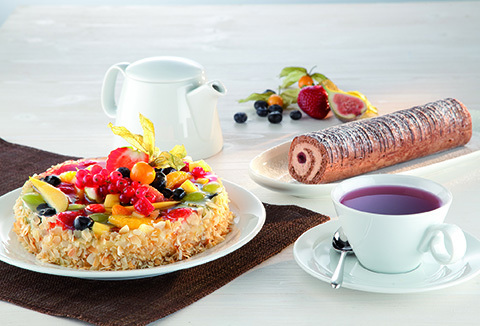 Ingredients
Click
to Add/Remove item to your
Shopping List
Gluten Free Sponge Using IREKS Singlupan
Email Recipe
Download Recipe
Print Recipe
Method
Beating time: 6 – 7 minutes (using a whisk)

Scaling weight: as desired

Baking temperature: 180° C

Baking time: approx. 25 minutes

Whisk whole egg and sugar at fast speed (using a whisk), for about 6 – 7 minutes (depending on the type of Hobart machine used). Add SINGLUPAN and mix gently by hand until the mix is completely absorbed. Pour the batter into moulds, fill it to ¾ and bake.