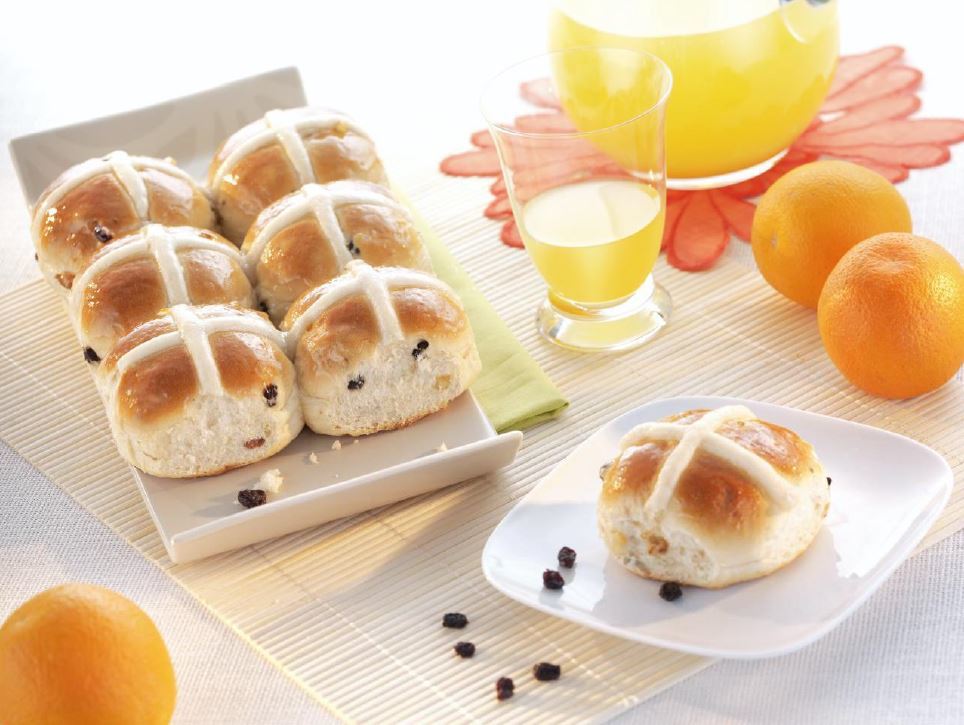 Ingredients
Click
to Add/Remove item to your
Shopping List
Hot Cross Buns Using IREKS Voltex Bread Improver
Email Recipe
Download Recipe
Print Recipe
Method
Mixing time: 4 minutes, slow

Dough temperature: approx. 27° C

Bulk fermentation time: none

Scaling weight: 1.800 kg/30 pieces

Intermediate proof: 20 minutes

Processing: round

Final proof: approx. 70 minutes




Batter for crosses: 

Hutchison Carr's Bakers Flour   1.000 kgs

Andrew Shortening AV NH RSPO MB  0.300 kgs

Water  0.750 ls

Baking temperature: approx. 200° C

Baking time: approx. 15 minutes

After the intermediate proof, divide into  30 pieces, mould round, place the dough pieces slightly apart on greased trays and allow to prove. Wash with egg at ¾ proof, add the cross and bake.