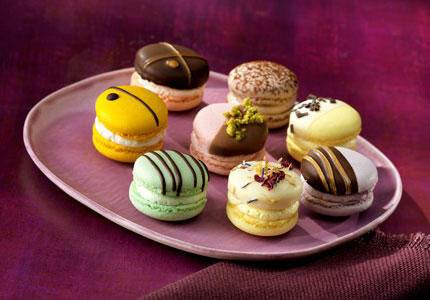 Ingredients
Click
to Add/Remove item to your
Shopping List
Email Recipe
Download Recipe
Print Recipe
Powdered fine baking ingredient for the production of Macaron.
Easy and safe production of Macarons, Macarons results like traditional preparation, Fine pastry with almond powder.

Method
 For the production of Macaron. Usage ratio: 1000 g Macarons 190-200 g water 20°C (For approx. 240 Macaron)

Mix all ingredients for approx. 4 minutes at medium speed. 

Pipe the batter with a tube onto trays.  

Let the Macarons set for approx. 30 minutes

 Baking temperature: 150°C 

Baking time: approx. 18-20 min.