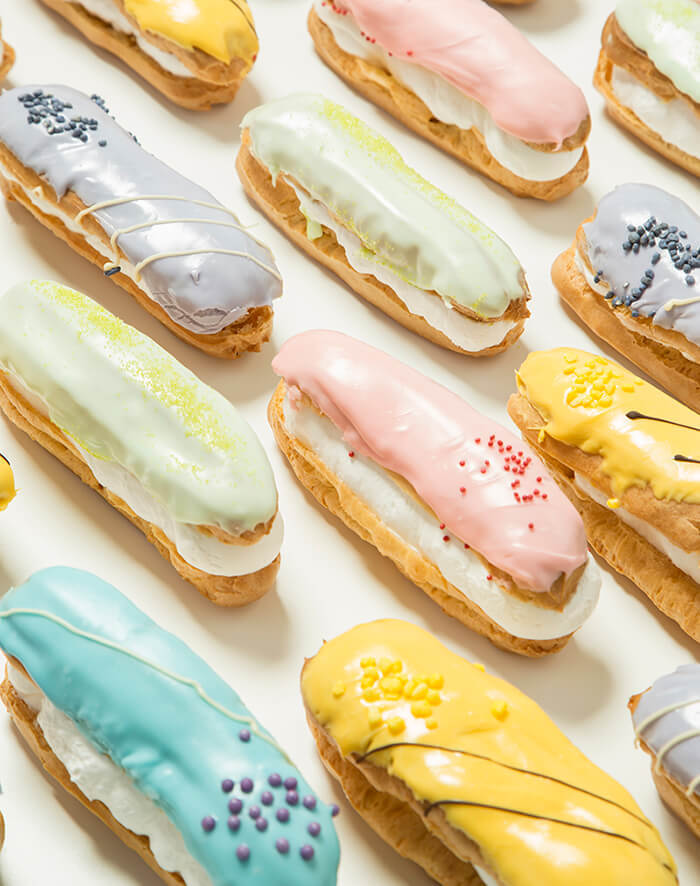 Ingredients
Click
to Add/Remove item to your
Shopping List
Macphie Choutex Make Up Instructions
Email Recipe
Download Recipe
Print Recipe
Choutex is a powder premix containing egg for the production of top quality choux pastry goods (eclairs, profiteroles, choux buns and French doughnuts). Requiring only the addition of cold water, Choutex overcomes the inconsistencies of liquid/frozen egg and the inconvenience of cooking a roux.
Method
Place the Choutex in a machine bowl

Add all the cold water and beat on slow speed for 2 minutes.  Scrape down.

Beat for a further 6-7 minutes on middle speed, until a smooth paste is obtained.

Pipe/deposit the batter as required onto a lightly greased baking tray.

Oven Conditions: 380-420ºF (195-215ºC)

Baking Time: Approximately 30-40 minutes.

Pull out the damper towards the end of bake to evacuate all steam.