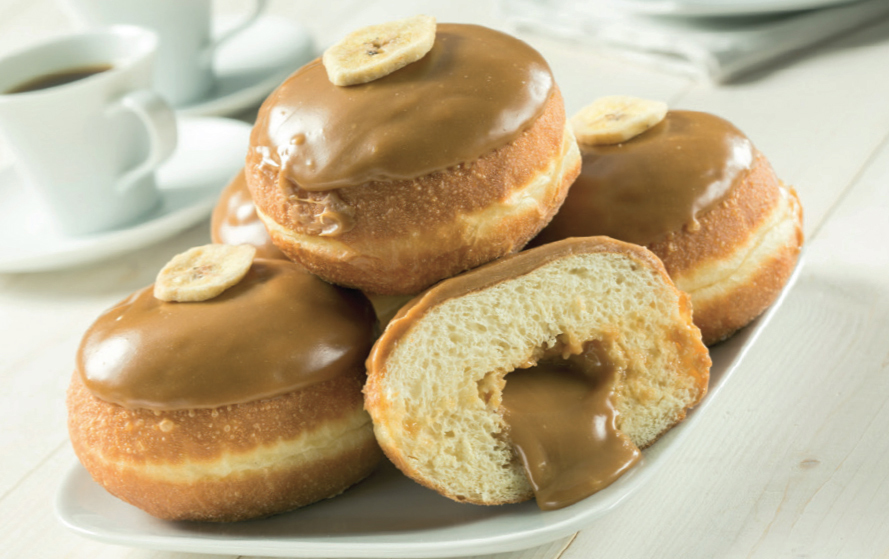 Ingredients
Click
to Add/Remove item to your
Shopping List
Macphie Luxury Banoffee Filling Application Instructions
Email Recipe
Download Recipe
Print Recipe
Macphie Luxury fillings are a range of smooth, convenient, ready-to-use fillings comprising of Belgian Chocolate, Banoffee and Salted Caramel. With a selection of on-trend, sweet and indulgent flavours to choose from, these fillings will add a point of difference and bring another dimension to new and existing baked products. All of the Luxury Fillings are ready-to-use and freeze/thaw stable in application.
Method
All the Luxury Fillings are conveniently ready-to-use at ambient temperature (18°C-20°C). 


Place required amount into a piping bag or injector machine.

Pipe desired amount into product:

6-8 grams recommended for muffins

15-20 grams for doughnuts

All the fillings can be combined at 20% addition rate to 5th Avenue White Icing and Rainbow Frosting Vanilla to make a distinctively flavoured topping.