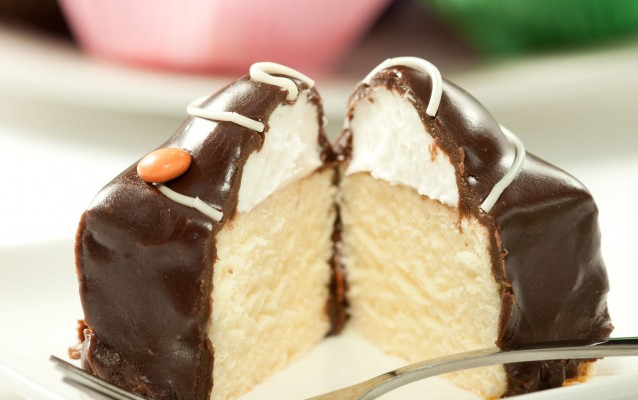 Ingredients
Click
to Add/Remove item to your
Shopping List
Macphie Macfil Pail Make Up Instructions
Email Recipe
Download Recipe
Print Recipe
MACFIL is a concentrated confectionary filling which with the addition of water, creates a versatile and cost effective filling for a variety of bakery products. The shelf life and texture may be varied according to the amount of water added and it can be mixed with flavours and colours to give addition effects.
Method
For Firm Filling /Longer shelf life (10-14 days):

0.110 - 0.220 ls Water (minimum)

Allowing generous space for volume increase, decant Macfil into a mixer bowl fitted with a whisk

Whisk Macfil and the water together on slow speed for one minute until a smooth paste with no lumps is obtained and scrape down well

Whisk on top speed for a further 7-8 minutes until full volume is reached




For Light Filling /Shorter shelf life (3-4 days):

0.330 - 0.440 ls Water (maximum)

Store Macfil at around 18oC prior to whisking and once whipped, keep Macfil refrigerated. The pail is resealable and should be stored in a cool place.  

At maximum water input, the product will have 3-4 days shelf life.

At minimum water input, the product will have 10-14 days shelf life.