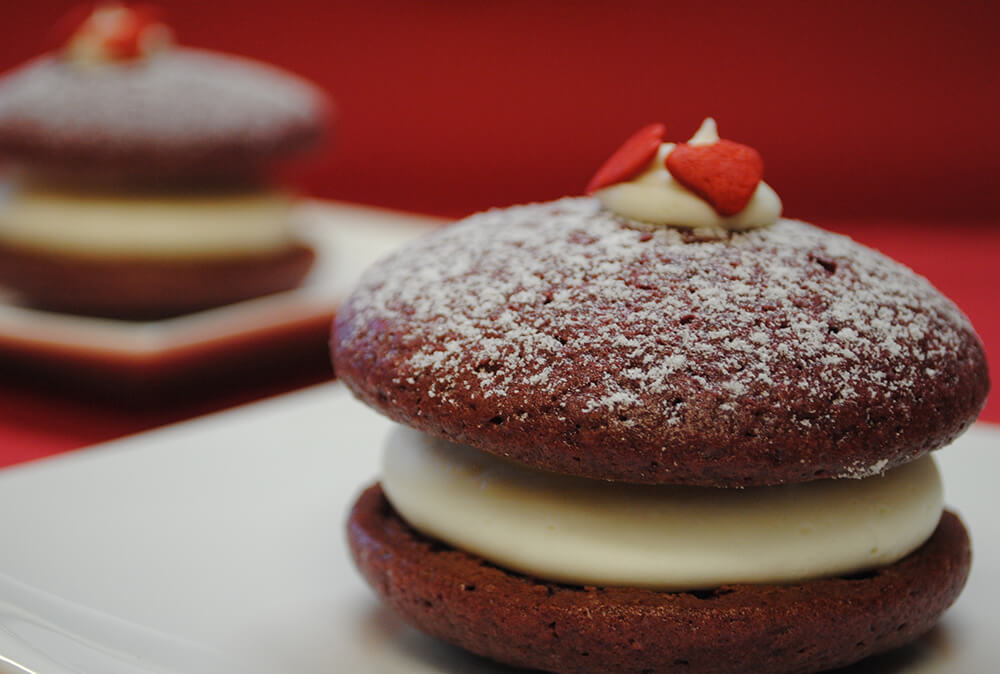 Ingredients
Click
to Add/Remove item to your
Shopping List
Macphie Red Velvet Cake Mix Make Up Instructions
Email Recipe
Download Recipe
Print Recipe
Red Velvet Cake Mix is a powder product requiring only the addition of egg, oil and water to produce a red coloured cake with a moist, smooth, velvety texture and a subtle chocolate profile. This convenient mix produces indulgent cupcakes, tray bakes, muffins & whoopie pies and is traditionally served with cream cheese or vanilla frosting.
Method
Add Red Velvet Cake Mix to egg in a bowl fitted with a beater.

Beat for 1 minute on 1st speed and 3 minutes on 2nd speed.

On 1st speed, add the oil and water and mix for 1 minute.

Scrape down and continue mixing for a  further 3 minutes on 1st speed.

Suggested Scaling Weights:

a)  30" x 18" sheet - 5kg (11lb).      

b) Small Loaf Cake - 300 g (10½oz)  

c) Cup Cake - 65g (2¼oz) (plain)

 Baking Times:

a) 30" x 18" sheet - 40 minutes at 180ºC (360ºF) 

b) Loaf Cake - 50 minutes at 180ºC  (360ºF) 

c) Cup Cake - 30 minutes at 195ºC (380ºF).