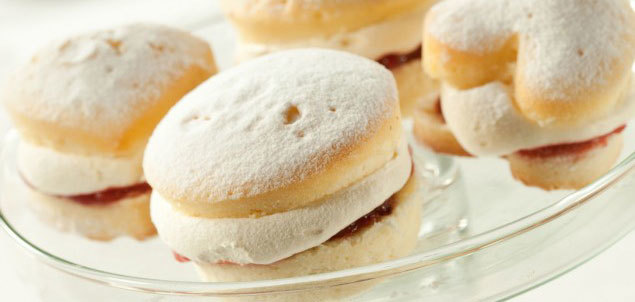 Ingredients
Click
to Add/Remove item to your
Shopping List
Macphie Sweet Snow Application Information
Email Recipe
Download Recipe
Print Recipe
Sweet Snow is a fine sugar-based dusting powder, which will not dissolve in conditions of high humidity, when frozen and thawed, or during chilled or wrapped storage. Apply instead of icing sugar to dust doughnuts, sponges, swiss tarts, fruit flans, stollen, torten, choux buns, etc. Sweet Snow is economical in use as very little is required to give an effective, long lasting covering.
Method
Notes:

Sweet Snow should be applied once the finished product has been cooled to just above ambient temperature – approximately 24oC (75oF). 

If a more granular particle size is required, use Sweet Frost, or a combination of Sweet Snow and Sweet Frost.

Other powders such as cinnamon or cocoa powder may be added for a variety of finishes.

Sweet Snow is NOT suitable for making icings or coatings.