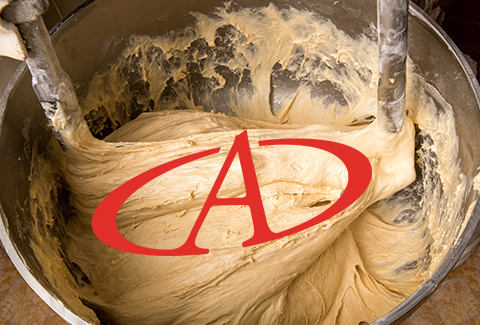 Ingredients
Click
to Add/Remove item to your
Shopping List
0.03 kg

0 lbs 1 oz kg

Salt

0.28 kg

0 lbs 10 oz kg

Milk Powder

0.14 kg

0 lbs 5 oz kg

Baking powder

1.7 kg

3 lbs 12 oz kg

Hi-ratio Shortening

2.27 kg

5 lbs 0 oz kg

Eggs
Email Recipe
Download Recipe
Print Recipe
Method
Sieve all the dry ingredients together.

Place with the cake margarine in the machine bowl fitted with a whisk.

On slow speed mix to a fine crumb consistency for one minute.

Mix the liquids together and stream in on slow speed over one minute.

Scrape down the bowl and whisk for 2 minutes on slow speed.

Mixing temperature 21oC (70oF)

Flavour & colour as desired

*Water can be exchanged for 50% buttermilk, 50% water if desired.