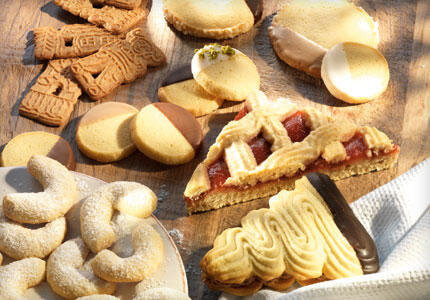 Ingredients
Click
to Add/Remove item to your
Shopping List
Email Recipe
Download Recipe
Print Recipe
Powdered fine baking ingredient for the production of all kind of short pastries.
Method
For the production of sweet pastry bases, biscuits, piped biscuits and flan cakes.

Usage ratio: 1000 g Murbella 400 g butter or margarine 100 g eggs 

Kneading time spiral kneader: 2 + 3 min. 

Good shelf live of the cakes, Good flavour, Quick and easy to use.