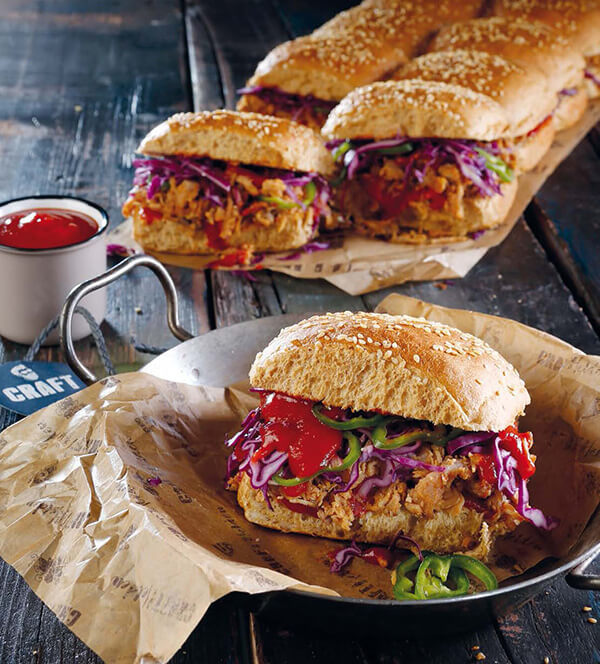 Ingredients
Click
to Add/Remove item to your
Shopping List
Pulled Bread using IREKS Craft Malt
Email Recipe
Download Recipe
Print Recipe
IREKS Craft Malt is an Aromatic malt blend for individual malt baked goods. Try out this recipe for delicious pulled bread, perfect for sharing!
Method
Mixing time: 5 + 4 minutes

Dough temperature: 26° C – 27° C

Bulk fermentation time: approx. 90 minutes

Scaling weight: 0.750 kg

Intermediate proof: none

Processing: round, in bread baskets

Final proof: approx. 40 minutes

Baking temperature: 240° C, dropping, giving a lot of steam

Baking time: approx. 50 minutes

Instructions for Use

After the bulk fermentation time, turn the dough out onto the well-floured working surface, cut out strips and subsequently portion into small dough pieces. Toss dough pieces of 0.750 kg each in plenty of bread flour and place loosely in bread baskets. Subsequently, allow to prove. Turn out onto setters at ¾ proof and bake, giving a lot of steam. To obtain a strong crust, open the damper for the last 10 minutes.