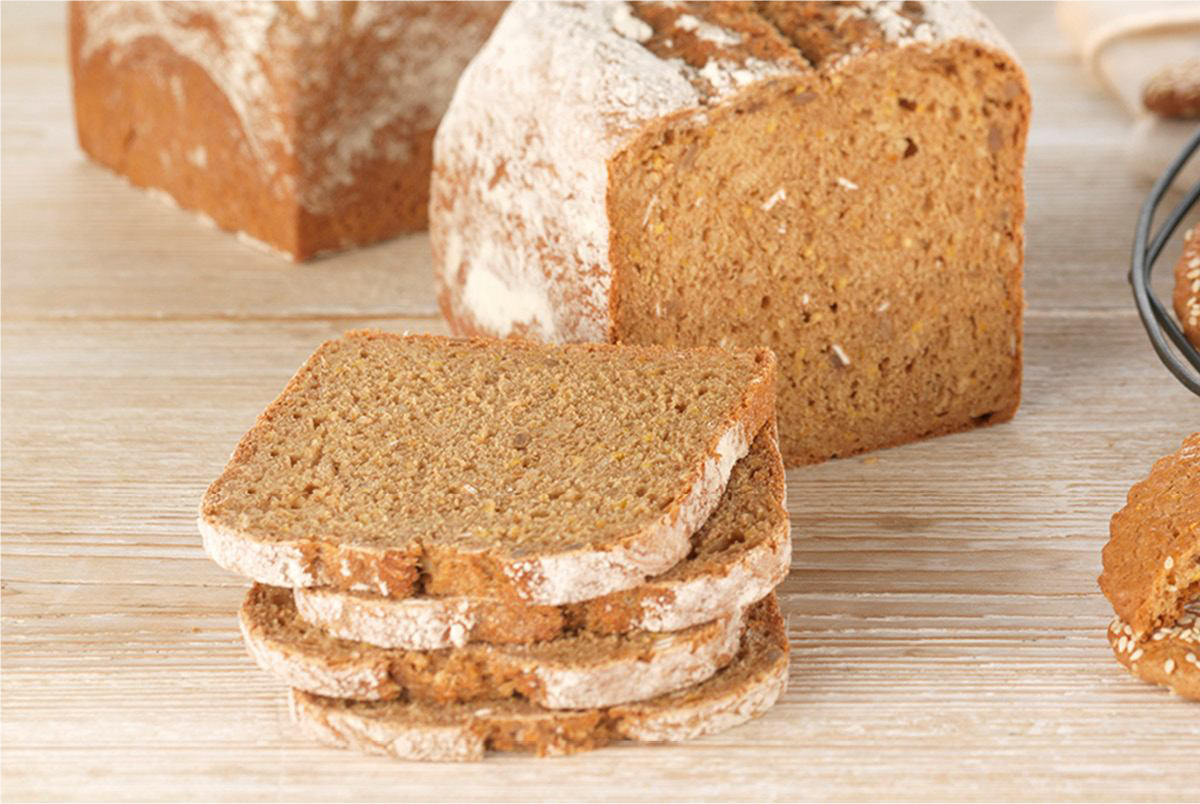 Ingredients
Click
to Add/Remove item to your
Shopping List
Soda Bread using Spelt and Honey
Email Recipe
Download Recipe
Print Recipe
Method
Mixing time: Mix the dry ingredients together for about one minute. Add the water and vegetable oil and mix for about 30 – 40 seconds on first speed until the complete mixture is wet. Do not over mix!

Dough temperature: 26° C – 28° C 

Bulk fermentation time: none 

Scaling weight: 0.600 kg

Intermediate proof: none

Processing: tin bread

Final proof: none

Baking temperature: 230° C, dropping to 210° C 

Baking time: 30 minutes 

After the mixing time, put the dough onto a table dusted with flour. Scale the dough, mould round and place in round or square baking tins. Using a steel scraper, cut a cross shape (X) into the dough with a depth of about 10 mm.